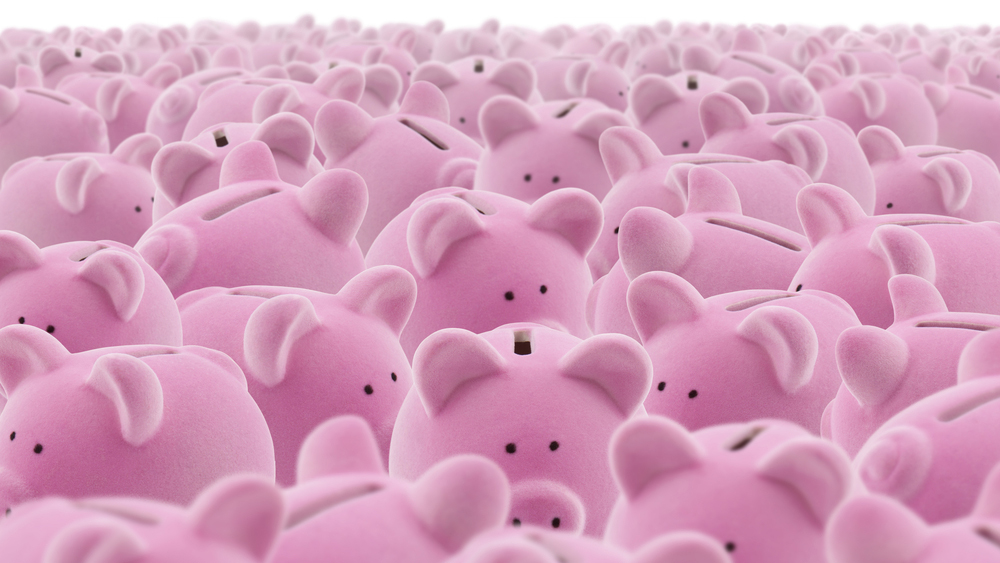 Surprise! Savings account rates are finally on the rise again
Modest but widespread hikes in call interest rates are finally happening to reward savers who have waited patiently with rising balances
Interest paid on savings accounts has been falling for two years. Although it has never been high for these demand accounts, since the global financial crisis and more recently the pandemic emergencies, central banks have pushed official rates low and kept them low through aggressive money printing.
This surplus of funds has pushed asset prices up and interest rates down.
But policymakers began to put an end to this period of easy money, and interest rates began to rise. Central bankers call it "normalization," even though rates are unlikely to return to pre-2008 levels.
We tracked the average call/savings rates of banks and at one point in mid-2006 they actually reached 7.3% per annum. See table below. Now they languish at around 0.1% per year.
These fares are highly affected by the official exchange rate policy rate and are always priced below it. So we would expect them to increase as OCR increases.
Recently, we can see small increases from term deposit offers, and now savings account offers. (Time deposits get all the press, so this article focuses on demand savings accounts.)
The range of savings accounts has narrowed as institutions strive to simplify their "product" lines. So it's easier to see the movements now.
And it's not like savers are taking money out of these very low-yielding accounts. You have to wonder if they are not really motivated by interest rate offers.
Here is a list of changes from last week:
| | | | | |
| --- | --- | --- | --- | --- |
| Institution | Account name | Before | change | New |
| | | % | basis points | % |
| | | | | |
| ANZ | Online call | 0.10 | +5 | 0.15 |
| | Serious saver | 0.30 | +15 | 0.45 |
| | PIE Appeal Fund | 0.10 | +5 | 0.15 |
| BSA | Fast Saver | 0.10 | +5 | 0.15 |
| | PIE Cash Fund | 0.15 | +10 | 0.25 |
| BNZ | RapidSave | 0.15 | +30 | 0.45 |
| cooperative bank | Step saver | 0.35 | +15 | 0.50 |
| heart bank | Direct call | 0.50 | +15 | 0.65 |
| | Notice Saver 32 days | 1.00 | +40 | 1.40 |
| HSBC | E-Saver | 0.10 | +5 | 0.15 |
| Kiwibank | Online call | 0.05 | +5 | 0.10 |
| | Notice Saver 32 days | 0.55 | +15 | 0.70 |
| | Notice Saver 3 months | 1.25 | +25 | 1.50 |
| Rabobank | RaboSaver | 0.50 | +15 | 0.65 |
| | bounty saver | 1.00 | +15 | 1.15 |
| | Notice Saver 60 days | 1.15 | +15 | 1.40 |
| TSB | WebSaver | 0.15 | +25 | 0.40 |
| | PIE Cash Fund | 0.25 | +15 | 0.40 |
| Westpac | Online saver | 0.40 | +10 | 0.50 |
| | Notice Saver 32 days | 0.50 | +15 | 0.65 |