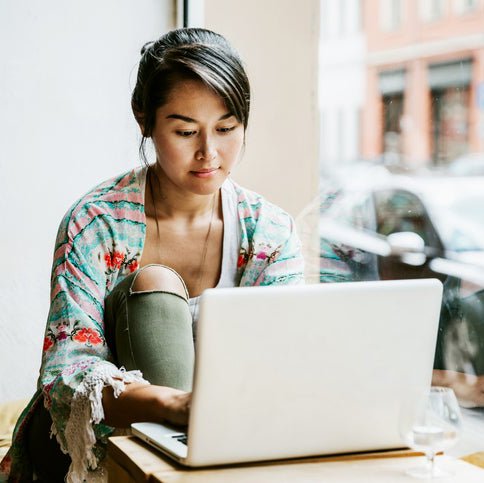 Savings account rates do not keep up with inflation. Here's what to do about it
Think outside the box of the traditional savings account.
---
Key points
Savings account interest rates are currently not keeping up with rising inflation rates.
To help offset the loss, you can augment your emergency fund with extra work if possible, or consider a high-yield savings account or money market account.
You can also start investing or buy I bonds; it takes less money than you think.
---
Inflation has been the big word on everyone's lips for months now. Fortunately, July's Consumer Price Index report showed that inflation had slowed slightly, but prices are still rising in all areas of consumer goods. As a result, many people have dipped into their savings accounts to make ends meet or taken on credit card debt, which is certainly not ideal.
If you're lucky enough to have an emergency fund that's mostly intact, you might be wondering by now: How can I protect that purchasing power against inflation? While there's no magic formula, there are four moves in particular you can try to make with your money that can help stave off the inflation monster.
1. Boost your savings (if possible)
"Just save more money" is very easy advice to give, but depending on your situation, it can be incredibly difficult to follow. If you're already living paycheck to paycheck and have done every cut you can just to keep getting by with higher gas costs, higher tabs at the grocery store, and bills of higher public services, I sympathize, as I too have been in this position. If you have a way to save more money, either by reducing non-essential expenses or directly increasing your income through a side hustle, now is a great time to do it.
Save: click here to discover a top-notch savings account that can earn you 14 times your bank
More: Check out our best online checking accounts of 2022
Thanks to the rise of remote work, it's easier than ever to find remote freelance gigs on major job sites like Indeed. If you want to specifically target remote and flexible positions, check out FlexJobs.com, which has subscription fees, but all the jobs listed are real and human vetted, to make sure you don't fall victim to a scam when you apply for jobs.
2. Get a high-yield savings account
If you always keep your emergency fund in a traditional savings account, you're missing out on the higher (and steadily rising, lately) interest rates paid on high-yield savings accounts. Online-only banks, in particular, can offer better rates on savings accounts because they don't have the same level of overhead (such as buildings to maintain) as a traditional bank or credit union. . They can pass the savings on to their customers in the form of higher interest.
I opened a high yield savings account with an online-only bank just a few months ago, and was extremely pleased with how easy it was to set up. By linking it to the large bank account I use to pay my bills (and accept paychecks via direct deposit), I can easily fund it.
3. Try a money market account
For a higher interest rate on your savings, you can consider a money market account. These, too, will incur higher interest than a traditional savings account, but they also make it easier to access your money by offering debit card or check writing capabilities without the need to link a current account to your savings.
A money market account is a bit like a hybrid of a checking account and a savings account, but it certainly can't replace a checking account unless you rarely withdraw money. Both savings and money market accounts are subject to Regulation D, which limits the number of withdrawals and transfers an account holder can make each month.
4. Start investing
While none of the above methods really "beat" inflation, if you can save money to invest for the long term, it will put you on the right financial track…for the future. Invest with money that you do not need in the near future; think about retirement. It doesn't take a lot of money to start investing. For the much-mocked price of daily fancy coffee, you can start building wealth that will help you fight inflation; index funds have historically returned about 10% per year on average.
Periods of high inflation also provide the perfect opportunity to purchase I bonds. These are government-backed securities and their interest rate is actually linked to inflation. They are easy to buy and you can invest as little as $25. Note, however, that your money won't be available to you for at least 12 months – so definitely don't use your emergency fund savings to buy I bonds.
If you're still getting by with a traditional savings account at your local bank and worried about inflation eating away at your money, consider one of the options above to grow your savings. Your future self will thank you.
These savings accounts are FDIC insured and could earn you up to 19x your bank
Many people miss out on guaranteed returns because their money languishes in a big bank savings account earning almost no interest. Our choices of best online savings accounts can earn you more than 19 times the national average savings account rate. Click here to check out the top picks that landed a spot on our shortlist of the best savings accounts for 2022.