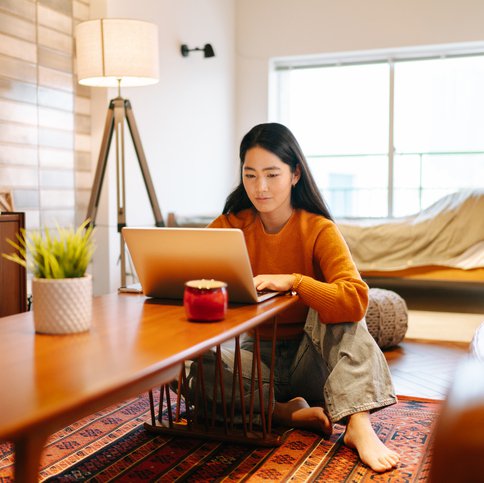 Overfunding your savings account could hurt you. here's why
When it comes to funding a savings account, there's such a thing as going overboard.
---
Key points
It is important to keep money in savings for emergencies and short-term goals.
If you put too much money into your savings, you risk losing potential gains that you could have made had you invested it.
Find a balance between the amount you put into savings and into the stock market.
---
There's a reason it's important to keep money in a savings account: you need cash at all times in case an unexpected expense arises that your paycheck can't cover. And in addition to your emergency fund, you might need money in the bank that you've set aside for a short-term savings goal, like buying a house or taking a big vacation.
But there may come a time when you end up with too much money in your savings account. And that's a situation you'll want to avoid.
The danger of keeping too much cash
The advantage of putting money in your savings account is to protect your capital. If you put $50,000 in the bank, that $50,000 is guaranteed to be there for you whenever you decide to withdraw.
In contrast, when you invest money in a brokerage account, the value of your investments may fluctuate depending on market conditions. And so, if you invest $50,000 and need cash three years later, by then your investments may only be worth $45,000. Cashing out could therefore mean incurring a permanent loss.
That's why a savings account is the best place for your emergency fund and for money you think you'll need in a few years, like money you're putting aside for a down payment on a home or an upcoming renovation project. But once your emergency fund is full and you've saved enough for your short-term goals, it pays to start putting money into a brokerage account.
You see, savings accounts are nice and safe, but they only pay a limited amount of interest. Meanwhile, if you invest money in a brokerage account, you could earn a significantly higher return than what your savings account will earn.
Of course, in exchange for this higher return, you take on some risk. But if you're investing for many years, it's a risk you can afford.
The stock market tends to recover from declines, but it can take time for that to happen. But if you're investing for, say, 20 years, that's plenty of time for your portfolio to recover in the event of a blow.
Now imagine you decide to keep your retirement savings in the bank. If you do, over time the rate of inflation could easily exceed the rate of interest you earn on your money. If this happens, by the time you leave the job market, you will be short of money. On the other hand, if you invest that money, there's a good chance you'll match or exceed the rate of inflation, so you'll have more purchasing power left in retirement.
Don't play it too carefully
A savings account is definitely the safest option when it comes to finding a home for your money. But if you limit yourself to the lower interest rates that savings accounts pay, you risk robbing yourself of the growth in your money that you need to achieve longer-term goals, like a secure retirement.
So go ahead and boost your savings account if you think it might take some work. But once you have enough money for emergencies and short-term goals, do yourself a favor and start investing. Your future self will thank you for it.
These savings accounts are FDIC insured and could earn you up to 19x your bank
Many people miss out on guaranteed returns because their money languishes in a big bank savings account earning virtually no interest. Our choices of best online savings accounts can earn you more than 19 times the national average savings account rate. Click here to check out the top picks that landed a spot on our list of the best savings accounts for 2022.