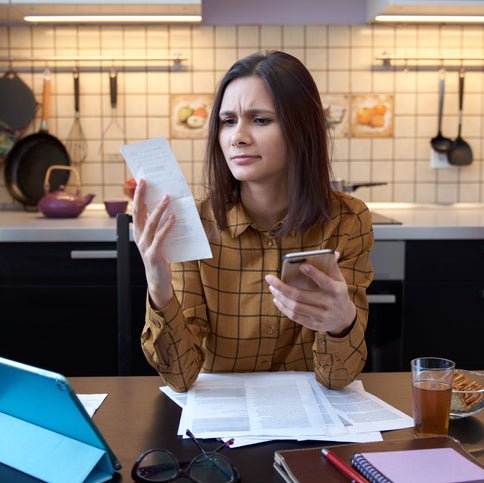 Only a third of low-income people have a savings account, data shows
Having money in a savings account is important. Without cash reserves in the bank, you could easily get into debt when an unforeseen expense arises. Or you could risk losing your home or vehicle if you lose your job, can't pay your bills, and have no money to lean on.
But a new report from the Consumer Federation of America reveals something concerning. Among people with an annual income of less than $ 26,267, only one-third have a savings account. And those with savings only have a median amount of $ 1,300 in the bank.
As a general rule, it's a good idea to have enough money in savings to cover a minimum of three months of essential living expenses. Now, if you don't have any savings money right now, you won't be able to save the equivalent of three months of bills in a matter of weeks. On the contrary, it will probably take you a long time to build up a solid emergency fund. But here are some steps to take if you are not currently sitting on any financial cushion.
One Email a Day Could Save You Thousands
Expert tips and tricks delivered straight to your inbox that could help save you thousands of dollars. Register now for free access to our Personal Finance Boot Camp.
By submitting your email address, you consent to our sending you money advice as well as products and services which we believe may be of interest to you. You can unsubscribe anytime. Please read our privacy statement and terms and conditions.
1. Have a tight budget
If you have a low income, you may already be living sparingly and stretching your income as much as you can. But sticking to a budget can reveal ways to cut even more.
You can create a budget by listing your current bills and reviewing your recent checking or credit card statements to see what they cost you on average. Once you've mapped them out, you can compare those bills to your income. If there is no more room to save, then you can reconsider your spending.
You may be able to save $ 20 per month by reducing your cell phone plan. Or maybe you can make $ 40 a month by doing a little more research and meal planning before you go to the grocery store. All of these little changes will add up over time, so if you have to take a slow, steady approach to saving money, so be it.
2. Do your best to avoid credit card debt
When you come across times when you can't pay your bills, you may be tempted to pull out a credit card. But it's easy for credit card interest to accumulate quickly, forcing you to pay higher minimum payments that limit your ability to save. If you really need to borrow money in a pinch, see if a personal loan makes more sense. This might not be the case, depending on how much you need to borrow and the interest rate you're entitled to, but it's worth thinking about.
If you have to go for a credit card, try to find one with a better (i.e. lower) interest rate. Better yet, see if you qualify for a card with a 0% APR introductory rate. So if you pay off your debt quickly, you won't earn interest on it.
3. Increase your income with a second job
When you work full time, keeping a second job can seem impossible. But if you can push yourself to get a side job during times when life isn't as busy, you'll come that much closer to having savings to lean on.
Keep in mind that your side gig shouldn't take a lot of your time. If you only have two hours a week to drive for a rideshare service, consider doing so. If that gets you $ 30, well, it's $ 30 that you didn't have before.
Without savings is dangerous. If you have a low income, it may not be easy to build up savings. But if you do your best, over time you could end up with a nice amount of money to lean on, not to mention more peace of mind.