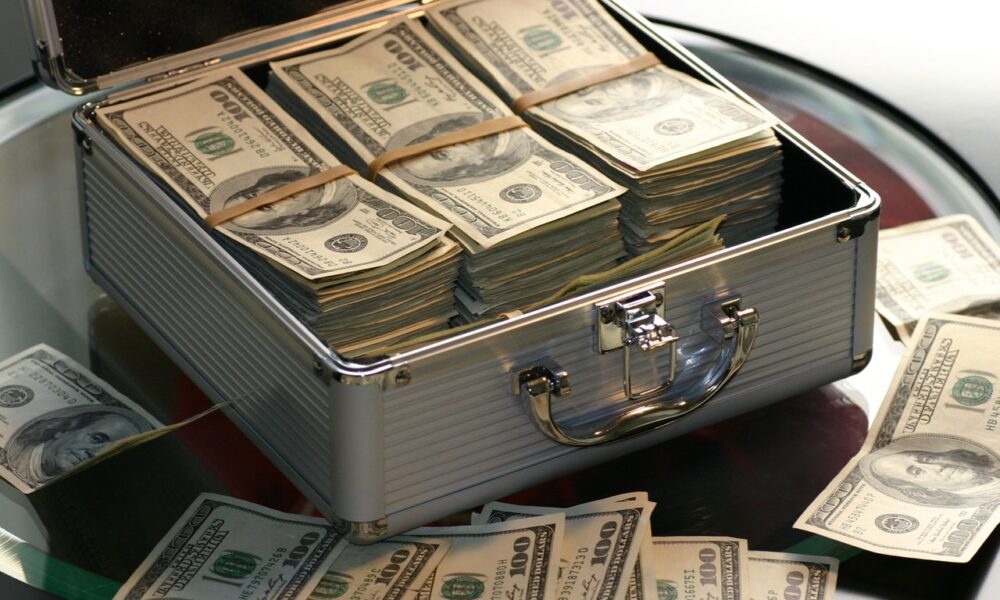 Is A High Yield Savings Account Worth It?
Everyone wants a little nest egg for their retirement days so they can live the rest of their lives in financial security and peace. With dozens of savings options, it can be a bit difficult to choose a savings plan that's right for you.
Financial options such as Synchrony High Yield Savings Account can help people earn high interest on their investments. It's a sure-fire way to keep your money safe in the short or long term.
The following details about high yield savings accounts can help you determine if you want to invest in such an account.
What exactly is a high yield savings account?
A savings account is a kind of deposit investment service offered by traditional and online banks and credit unions. When you put your money in such an account, the financial institution will pay you interest on your account balance. If you earn interest of $ 10 or more, you have to report it on your taxes at the end of the year.
Although it works similarly to a conventional savings account, a high yield savings account will offer a much higher annual interest rate than the average interest rate of a savings account. Typically, it can be about ten to twenty percent higher or more.
Reasons to open a high yield account
If you already have funds in a traditional savings format, you should consider transferring them to a high yield savings account. This is because the benefits of a high yield account outweigh those of conventional savings. Here are some of the top reasons to open a high yield savings account.
As the interest rates are higher on high yield accounts, you will be able to save a lot more in the long run, the exact amount of which depends on the amount in your account. These types of savings can help you reach your financial goals much sooner. For example, you can buy the car or the house you wanted earlier than you expected. Early retirement is also a viable option when you have massive savings.
Your savings are better protected
Many reputable credit unions and banks are covered by insurance through the National Administration of Credit Unions or the Federal Deposit Insurance Corporation. So, if the bank or association you have decided to save faces an incredible loss or closure, you will still get a certain amount of money depending on the type of account you have.
You have minimum balance options and no fees
Eligibility criteria, monthly fees, interest rates and minimum balance will vary from financial institution to financial institution. However, some banks don't require you to have a minimum balance or pay huge monthly fees. For example, several online banks may remove these restrictions due to a lack of overhead costs.
The account can protect you from inflation
It is common knowledge that money loses value when inflation rates rise, causing people's purchasing power to decline. But investing your money in high yield savings accounts can help you avoid these kinds of losses.
For example, you will end up making more money than you lost if the interest in your account is above the rate of inflation. Conversely, if the interest rate is lower than the inflation rate, your savings may weaken the impact even if it affects your purchasing power.
What to consider when opening a high yield savings account
You can open a high yield account at a new institution or if your current bank offers the possibility. Below are some essential things to consider during the process.
Initial deposit – First of all, you need to know how much the bank is asking you to deposit just to open the account. Different banks have different requirements. So, check if you are comfortable with this amount.
Interest rate – Interest rates on savings accounts can be changed as needed, as they are usually quite flexible. It is always wise to know the current interest rate on the account you want to open.
Deposit method – Ask your bank for details on all possible deposit options. For example, if you prefer to deposit by check, ask if the bank has a mobile app with a check deposit feature. You can also find out if it is possible to mail your checks or deposit them directly at an ATM.
Bank charges and penalties – Although not all banks charge fees on savings accounts, some banks do. So, before opening a high yield account, check the fees that you will have to pay monthly. Additionally, some banks have a penalty if you exceed your monthly withdrawal limit.
The minimum balance – Choosing a savings account with a balance requirement that you are comfortable with is crucial. If you fail to meet this minimum threshold, you may incur non-maintenance charges or possibly cancel the expected interest on the amount of your savings.
Link with various banks – Find out if your chosen bank allows you to connect your high yield savings account to other deposit accounts you may have at various brokerage houses or banks. If so, check if there are any restrictions or a waiting period before linking your account to several others.
Accessibility – One of the most important things to check is the accessibility of your funds. For example, ask your bank if you have the option of withdrawing money from your savings account using your ATM card.
Online banking services – Most banks offer the convenience of opening savings accounts online. So, if you do decide to open an account online, be sure to check out the functionality and usability of the bank's website. Also check their mobile banking options to see how easy it will be to manage your funds on the go.
Go to a reliable bank
There are several options available to open a savings account with high returns. However, it is advisable to verify the authenticity and reputation of a bank before saving with it.
You should consider opening an account in Axis Bank, or even a Synchrony High Yield Savings Account as they are reliable financial institutions. These are just two of the many other reliable banks or credit unions that you can choose from. But the reason you should save with these types of institutions is that they offer greater flexibility, monetary security, higher savings yields, and minimum or no balance requirements.