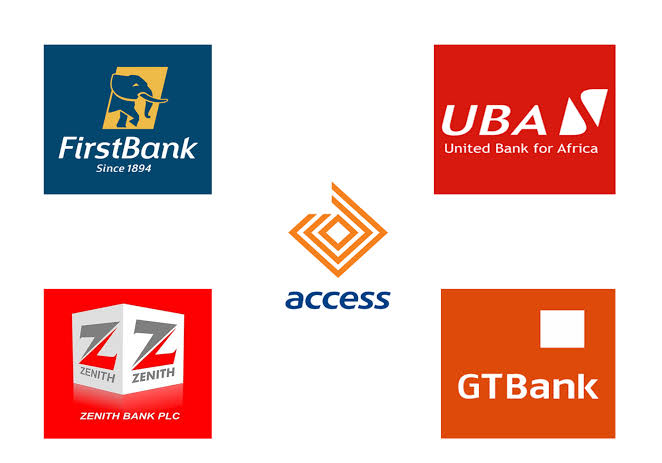 Best Banks for Children's Investment Account in Nigeria
There is no upper age limit when it comes to investing. Investing is open to everyone, regardless of age or status. In fact, the sooner you start investing, your chances of earning respectable returns increase. Therefore, it makes sense to start saving for your children as soon as possible. You will discover some strategies if you want to start investing for your children but don't know where to start. Here you can find out several great investment accounts for children in Nigeria and how to save for your children's future investments.
How do savings account investments work?
Many people think of savings accounts as just standard accounts where you deposit money that you can spend however you want. But that's not the purpose of a savings account. Ideally, you should maintain a checking account where you deposit funds for day-to-day expenses. In contrast, a savings account should only be used by you to save money.
You can now earn interest on any funds you deposit in a savings account by keeping them there untouched. This is a simple method to secure your child's financial future through investments and a great approach to investing using a savings account. Essentially, you are making an investment for your child:
1. Open a savings account with a high interest rate in any reliable Nigerian bank.
2. Next, wait until your teen is ready to manage the account before letting the money and interest accumulate. In this method, the interest earned by the account allows your child to earn money without actively working.
Plus, you can keep contributing funds to your child's savings account until you're ready to unlock it. The amount of interest that can accrue depends on the amount of money in the account.
Most Effective Children's Investment Account in Nigeria
As already mentioned, you can invest using a savings account. Here are some of the Nigerian Child Investment Accounts:
1. First bank
Children can choose between the KidsFirst and MeFirst packages offered by First Bank. These packages basically allow children between the ages of 0 and 12 to have their own account.
You can open a KidsFirst account in your child's name and manage it yourself with no initial deposit. If you deposit at least N10,000 when opening a KidsFirst account, your child will receive a gift. When your child turns 13, First Bank automatically switches this account to the MeFirst account.
A package for teens aged 13 to 17 is called the MeFirst account. With the help of this account, children can develop the habit of saving money and being financially responsible as they get older.
2. Access bank
The Early Saver account, offered by Access Bank, is only available for children under the age of 16. You can create an Early Saver account as a parent and manage it until your child reaches adulthood and is ready to do so.
Basically, you can deposit up to N10,000 in dividend warrants into this account, which has an opening balance of N1,000. However, it limits the number of withdrawals you can make and prevents you from get an arm card.
3. Zenith Bank
Zenith Bank's Children's Account (ZECA) is a unique savings account reserved for children aged 0 to 17. This account was created by Zenith Bank in two categories for young children and teenagers.
Children from 0 to 12 years old can open a child account with Zenith Bank. The Zenith Bank account for teenagers, on the other hand, is available for teenagers between the ages of 13 and 17. There is no initial amount on this account and the interest rate is 1.15%.
4. Polaris Bank
The Polaris Rainbow Savings Account from Polaris Bank is a savings option for young people. Basically, the bank created this account for children between the ages of 0 and 12. Additionally, until your child turns 18, you as the parent will serve as the trustee of the account.
This account has a minimum initial amount of N1,000 and offers competitive interest on savings. Your child's account will automatically upgrade to a Polaris Young Achievers account once they turn 13.
5. Wema Bank
Wema Bank's children's plan is known as Royal Kiddies. This account was created by the bank for children from zero to twelve years old. You will also be responsible for managing this account until your child reaches adulthood.
The distinctive features of the account include a minimum initial balance of N2,000 and an interest rate of 2.15%. To qualify for the interest rate, withdrawals from this account must be made no more than once a month.
6. Unit bank
For children and teenagers under the age of 18, the Unity Kids account serves as a savings account. When your child turns 18, this account automatically upgrades to a major account with a competitive interest rate.
7. United Bank for Africa (UBA)
A special account called UBA Kiddies has been created only for children aged 0-12. UBA Teens accounts, on the other hand, are designed for children between the ages of 13 and 17.
As long as they maintain a minimum balance of N5,000, account holders will receive a 13-month incentive equal to 10% of their monthly savings plan for more than 12 consecutive months. The annual interest rate on this account is 1.15% and is payable monthly.
8. Guarantee Trust Bank (GTB)
Smart Kids Save from Guaranty Trust Bank (GTB) is a special savings account created only for children under 18 years of age. The smart kids section (0-12 years old) and the smart teen section are essentially the two main sections of this account (13 -17 years old).
The components of this account include a minimum initial amount of N1,000 and an interest rate of 1.15%.
9. First City Monument Bank (FCMB)
Kids Account is the name of the FCMB child account. This savings account was created by the bank for children aged 0-17. This account has a minimum initial amount of N5,000 and offers excellent interest rates.
10. Loyalty bank
Children between the ages of 0 and 17 can open a SWEETA child account with Fidelity Bank. This account works with an initial amount of N1,000 and offers beneficiaries a competitive interest rate.
11. Stanbic IBTC
Stanbic IBTC, like all other banks, offers a special program for children called Children Education Daving Scheme (CHESS). Basically, this savings account is designed for children between the ages of 0 and 17. The account offers a special interest rate of 1% compared to that of a typical savings account.
Final Thoughts
Opening a savings account for your child is a smart investment that allows them to take advantage of the interest generated by the account. All of the aforementioned savings accounts are great options for children's investments in Nigeria. Just be sure to keep your withdrawals from the account to a minimum so that it can grow quickly.
The author
Stephane Adoga
Stephen Adoga is a trained journalist, researcher, creative writer, content creator, video editor and freelancer. He studied mass communication at the Lagos State Polytechnic, Ikorodu, where he acquired the training required for the practice of journalism. He loves the media. His interest lies primarily in the print medium where his creative writing skills make him a perfect candidate.