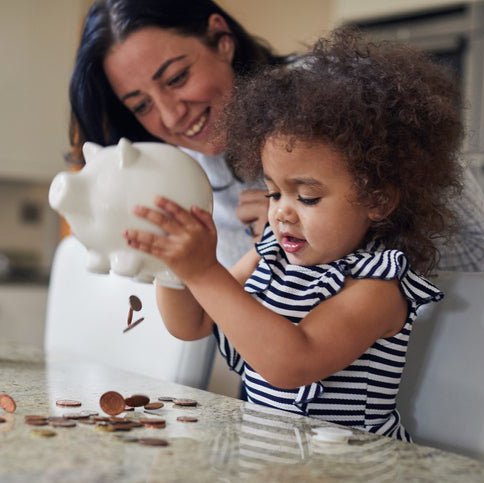 3 reasons to withdraw money from your savings account now
It may be time for a transfer.
---
Key points
Your savings account is the perfect home for your emergency fund.
You may want to deposit money for other purposes in another account.
The benefits of doing so include tax breaks and easier access if you have a big bill coming your way.
---
You will often hear that the more you can increase your savings account balance, the better. Indeed, a higher balance will put you in an excellent position to deal with financial emergencies, whether it's home repairs, medical bills or job loss.
But you may reach a point where you actually have too much money in your savings account. Here are some reasons to withdraw money from this account and put it elsewhere.
1. You want to take advantage of tax breaks
The advantage of keeping your money in a savings account is to earn interest on it, while having easy access to that money. But you don't get tax relief on the money that goes into your savings account. On the contrary, the interest you earn on your savings account is taxable.
If you're looking to reduce your tax burden, you might want to transfer some of your money into an IRA. Traditional IRA contributions are tax-free, so if you put $3,000 into an IRA this year, the IRS won't tax you on that $3,000.
Now, one thing you should know is that IRAs are somewhat restrictive in that you cannot access your money until you are 59½. This generally carries a 10% early withdrawal penalty (although there are some limited exceptions). But if you have money that you don't need in an emergency and are ready to put it towards your retirement, it pays to make this transfer.
2. You want a higher return
Savings accounts are finally starting to pay more generously after years of low interest. But even so, you could still get a much higher rate of return on your money by investing some of it in a brokerage account.
Now, the downside here is that with investments in a brokerage account, you run the risk of losing money if market conditions worsen or the companies you invest in do not perform well. But if you want to grow your money at a faster rate, it might be beneficial to transfer some of the savings to your brokerage account.
3. You are expecting a big bill
If you know you'll soon need to write a big check for a car or house repair, or for child care expenses, it pays to transfer the money you need to your checking account. If you have your savings account and checking account at the same bank, you may be able to transfer between the two instantly. But if you have those accounts at separate banks and you know you have a big bill coming up, it's beneficial to make that transfer to your checking account so you don't have to worry about clearing those funds on time.
It's a great idea to keep your savings account well funded. But if these situations apply to you, it might be beneficial to take money out of your savings and put it somewhere more appropriate.
These savings accounts are FDIC insured and could earn you up to 19x your bank
Many people miss out on guaranteed returns because their money languishes in a big bank savings account earning almost no interest. Our choices of best online savings accounts can earn you more than 19 times the national average savings account rate. Click here to check out the top picks that landed a spot on our shortlist of the best savings accounts for 2022.